"Happiness is not something to be searched for. Stay right and connected with the Creator, it finds you and falls in your way".
Happiness; where does it come from? Scientists, psychologists, researchers all revolve around life, thinking, pondering, analysing and concluding.
Let's talk from the beginning, the point of inauguration of life.
Life exists within a small embryo, then this small creation gets bigger in the womb of mother, feeling itself surrounded by a network of small connective nerves forming a bed of placenta. It lives for nine months in a small cosy environment inside soft, soothing motherly muscles.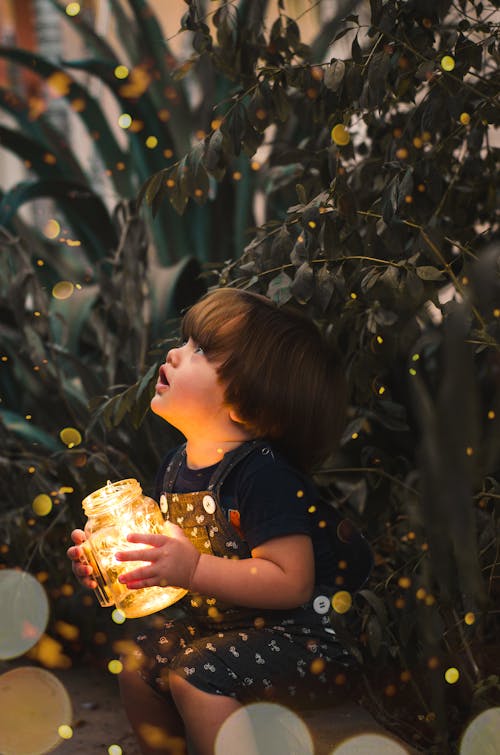 Then the baby feels like 'I am growing big and the space doesn't feel like enough for me'.
In the meanwhile, he/she comes out in the world, discovering the GIANT environment a bit DIFFERENT and feels like 'Oh wow what a big world'.
The arrival makes all others feel like 'oh my ALLAH! such a small foot'. For the kid, the moments are carefree, happy and amazing.
The happy cycle of this child's life is HAPPY, Happy and happy. Why do these big to small and small to big happiness transitions exist in the cycle of Happiness? Let's explore this phenomenon of HAPPY, Happy and happy!
The literature review has suggested that happiness is inextricable from contentment. Contentment lies in doing good and avoiding bad.
The Creator has put the emotions of happiness in self-satisfaction. Even atheists, having no belief in common, find relief, happiness and contentment in 'doing good and avoiding bad.
As the Creator is the same, so are the patterns of systems of all creation the same.
The individualistic choices address the question of difference , not the different patterns of systems. So it all depends on choices.
It means the choices in accordance with the systematic patterns would automatically yield contentment and happiness. We are happy only when the instructions and outputs align with the default software.
So the question is, what are these patterns? What may we choose to keep everything aligned with the natural setup so to attain happiness and contentment? The Creator has given the answer and later many researchers have authenticated it.
Maslow's theory of hierarchical needs completely explains the formula. The fulfillment of all these in the light of 'doing good and avoiding bad' would ultimately bring happiness, contentment. Which will satisfy one to the extent that he/she would feel everything to suffice.
Physiological Needs For Happiness
It seems like amplifying Bhutto's slogan of Roti, Kapra, Makaan (food, clothes, shelter).
As a human being one needs to have all these fulfilled for attaining happiness. What if after getting this, one may not not feel happy?
Then there must be some fault. The fault may lie in the 'source' (income). Our Creator has put a law for good and bad sources.
The source must not be a seized opportunity, must be Halaal (set boundaries). And Zakat (giving gifts to the poor and needy) must be paid to purify it .
For this, one needs not to have plenty of roti, kapra and makaan. But to give away from whatever one is blessed with.
Even if you have a hundred rupees, give away fifty and keep fifty for your own needs. This is definitely going to cleanse the heart and money too.
Safety For Happiness
Understanding self. Our Creator has always negated the concept of 'forcefulness'. Thatis why our systems are created soft and reluctant to harshness and forceful implications. Taking care of health; Mental and physical, by adopting right ways and avoiding wrong ways.
For example, Seeking a job through the right means waiting for turns and avoiding shortcuts. This is done so in fear of negating someone else's right.
What can be poignant at this stage to keep one on the right path is to remember that, 'wrong can not be right, even if the methods or ways are altered'.
In difficult times, the wrong ways and shortcuts are tempting. But they provide a moment of relief for a small period of time and 'mistakenly taken as happiness'.
Wrongful deeds can give only momentary happiness. But leave an everlasting pain and suffering on the part of soul. Thussnatching away the long term happiness and leaving the soul into dark and gloomy drenches.
This is because the default softwares in human bodies would be happy and content only if the right instructions are given with no exception of wrong. So in short, for happiness as an output, one's input must coincide with the default software of our systems.
Love and Belongings/Emotional Boosters
Humans are born with feelings and emotions, without them humans have no existence leaving no marks of discrimination from robots. All these emotional senses are deeply attached with the people around us including parents, siblings, friends and other human beings. We enjoy different attachments with all of them.
A short circuit in any among them can lead to a gloomy and unhappy self. A human being must be realistic about his/her presence and existence in a relationship.
One needs to be conscious of the fact that the relationships are all in the hands of the Creator's will.
And solely puts feelings in hearts. As long as this is consciously admitted, until then the human being stays happy and strong. Even in the moments of separation.
To set all the relations in good, first and foremost is to show excellence to parents. Being 'patient and obedient' to parents will automatically become a source of happiness for one. Happiness is guaranteed to all those who keep the parents happy.
Such an easy formula to stay happy with all.
Displacement strategy is oftentimes used to cope with themselves in case of this need not being fulfilled. People engaged in obsessions are a result of such coping strategies. Some find themselves to direct their energies in shopping, material possessions, status etc and in the end, they feel these tiring too.
So try to know these displacements and keep them in a limit so that obsessions may be avoided. The ways are not hard if we are smart enough to understand the default systems.
Esteem
People are happy when their self respect, freedom and Strength is preserved. We all have a false illusion sometimes, that people may respect and help our preservations but as I said, this is merely a false hope.
One can be happy when he/she smartly knows how to keep all of these characteristics intact in a 'good and positive' way without harming the others. The happiness comes with preserving self and respecting the other.
Self-Actualisation: 'know thyself'
The last but not the least factor of happiness is attaining a sense of 'self'. This a very fine and lofty sense of independence one can achieve in life. If the above four mentioned stages are kept rightfully.
Best possibly avoided the wrongful ways, self-actualization intervenes automatically in the conscious of the human mind and heart thus elevating the definition of happiness, by shifting its attention from material existences to metaphysical existences.
Oh, sorry my bad, I guess it went too philosophical. Let me put it in a very simple way.
When a person gets to know his/her real self by aligning the default system with the real-time right individualistic choices, then he/she becomes self-actualized meaning he/she gets to know his/her potentialities or depth.
It brings Guinness inside brushing off all the artificialities leaving a contented soul ultimately making it happy. This state never let the happiness rest on the shoulders of other approvals.
Let me give an example: A person came to Imam Ghazali, yelled at him in a crowd and called him out in real bad words. Imam Ghazali smiled and calmly replied to him.
People found this act of calmness very unusual and asked the reason for it. Imam Ghazali replied: "I know myself and whatever he said, is not I"–A sense of self-Actualization.
After delving into the depths, let me give you a slight view of the counter partner of happiness which can challenge it.
The want for more, which Freud termed as 'id'. It always tries to testify the real good contentment and tries to satiate itself by looking for 'more'.
Our Creator knew 'id' that is why he gave a solution to this.
He asked us to stay faithful and only ask from Him and always look at the people blessed lower than us.
As Freud explained the nature of 'id' as a riding horse with a rider which slows down only when the rider controls it. It works on the principality of 'more and next' knows no ethics of right or wrong, feeding it would mean destroying every kind of happiness.