As humans, we are so engrossed in the present life that we usually forget about the harsh reality of death. Death is a weird thing, isn't it? It's scary for some, while it's a relief for the rest. Or a way out.
Yet, if it's so scary, why must we turn it into poetry and carry on the romanticisation of death? It can be argued that it is a common practice to write about death to deal with one's emotions. However, we must acknowledge that it can have dangerous outcomes and must be a controlled practice.
Writing as a Coping Mechanism:
According to research at Harvard, Dr Pennebaker found that expressive writing helps people in dealing with their trauma. He asked 46 healthy students, to write about traumatic events and memories. Like the death of a loved one, natural or suicide.
Findings pointed out that this helped people to overcome emotional inhibitions. People were able to reduce their depression and anxiety by writing about personal issues.
This points towards the fact that expressive writing can be used as a coping mechanism for emotional and mental struggles. Writing as a coping mechanism is not being questioned in this frame of reference.
However, the context includes the debate of romanticisation of death, including the ones of the frontline workers who have lost their lives in a pandemic. This is done through poetry, or by labelling them as a sacrifice or in any other manner.
The romanticisation of Death in a Pandemic
This is inapt because there's nothing beautiful about the loss of life in a pandemic. Chaos and torment surround us.
People are losing their lives either due to lack of resources, at the hands of this disease or as frontline workers trying to fight every day against it.
The overriding fact is that doctors signed up to save lives, yes, but we forget that not at the cost of their own lives.
During the peak of COVID-19 cases in Italy, there was a wave on the internet; appreciating the doctors and their sacrifice. A blind eye was turned to the cause of the sacrifice.
In a personal viewpoint, reducing their lives to conception like that seems quite disrespectful. It is necessary to address the cause which was the carelessness of the people.
Hence, the reason as to why frontline workers in Italy suffered at the hands of the disease. There was a lack of action to stop the reason, still is.
Therefore, the romanticisation of the deaths of frontline workers is inherently fraudulent. Nothing about the loss of their life is beautiful.
Every day they put their own lives and their families at risk, to save others. It is high time we acknowledge their part is not limited to that. If their duty is to save us, it is our own duty to protect them.
Romanticisation in Literature
Generally, the romanticisation emerges from a common practice in the field of literature. Focusing on poets like Sylvia Plath and Charles Bukowski, although creators of bewitching works; poets tend to beautify the idea of death.
Even though Sylvia Plath's work has been criticized as it is claimed that her legacy lives on only because she killed herself. Much similar to that of Van Gogh.
To some extent, the intention matters. In most cases, one can argue that alongside writing, reading helps quiet a large audience as well. Which is why people tend to read things they can relate to as that helps. Maybe that's why poets forge poems that beautify life struggles.
While romanticisation remains a prodigious part of poetry, this further raises the question; could poetry possibly play a part in the promotion of suicide by embellishing death?
It can be claimed that it could possibly make a contribution. Taking an example of romanticising Van Gogh's written work.
This beautification is done by insinuating that his demise was rather poetic. What's more beautiful than an artist killing himself and his work then, gaining popularity, right? Wrong.
The beautification of Van Gogh's suicide could act as a motivation for contemporary artists to do the same to bring attention to their work. This is harmful to people already struggling mentally and can cause them to follow on similar paths.
Obsession of Romanticising Suicide in the News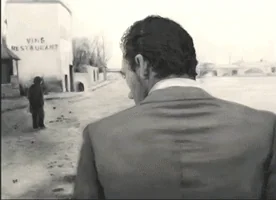 Bydlowska talks about the romanticisation of suicide in the news. Mainly of celebrities and how they are portrayed.
Presenting the example of Kate Spade's suicide and how a red scarf was made the signifier. But it's not just the portrayal of the scarf but the meaning behind using that specific one just because she was a designer.
To paint a pretty picture saying things like, "She was found hanging with a red silk scarf around her neck." The impact of this highlight could motivate existing suicidal tendencies because no one's talking about the reality of this illness. The truth of bloated, purple faces and tongues sticking out. Nor the red blood rivers flowing from slitted wrists.
As Jowita claims:
Red is also the colour of bleeding wrists; it is the colour of romance, of death, of suicide.
This is not to invalidate a poets work or the penning down of your emotions on paper. Writing about personal struggles with suicide and the death of a loved one is different. But promoting it through your work and making it appealing is what's wrong in this case.
The demise of a human being during a pandemic, at the hands of natural causes or through suicide is nothing but tragic. In regards to the romanticisation of death in poetry, Kait Rokowski puts my thoughts into words;
'NOTHING EVER ENDS POETICALLY. IT ENDS AND WE TURN IT INTO POETRY. ALL THAT BLOOD WAS NEVER BEAUTIFUL. IT WAS JUST RED.'
Featured Image – victorianweb.org