Mental health is emotional, psychological, and social wellness. The Meraki brings details about psychological health and its significance. It brings the relationship of mental health to well-being and its link to aspects of health. Mental Health importance is evident in this article.
What is Mental Health?
Mental health includes psychological, emotional, and social well-being. It affects somebody's feelings, thoughts, and acts. It helps them handle stress, make choices, decisions, and relate to others. Mental health is important, at adolescence, childhood, and adulthood. Mental health problems affect moods, thoughts, and behavior.
Many factors contribute to mental health problems, for instance, biological factors, like brain chemistry, or genes. Life experiences, like abuse, or trauma, cause them. A family history of mental health problems is significant too.
The following behaviors and feelings become early warning signs of problems:
Eating too much or sleeping too little
Avoiding activities and people
No or low energy
Nothingness or numbness
Pains and unexplained aches
Hopelessness or helplessness
Drug abuse or smoking unusually
Unusual forgetfulness, confusion, edginess, anger, fear, or worry
Fighting with friends or yelling at family
Severe mood swings cause relationship problems
Untrue beliefs or hearing voices
Persistent memories and thoughts individuals cannot get out of their heads
Thinking of harming others or oneself
Inability to perform daily tasks, like getting to school or taking care of kids
Positive mental health allows everyone to realize full potentials and work productively. They cope with life stresses and make meaningful contributions to societies. People can maintain positive mental health in the following ways:
Getting professional help, when needed
Staying hopeful
Getting active
Helping others
Developing coping skills
Importance of Mental Health
Mental health is as important as physical health. Individuals try to keep bodies healthy. It is necessary to keep minds strong. No one knows how to manage mental health in tiptop shape, though. So, everyone should understand those who have mental health concerns.
Many youngsters experience mental health problems. Poor self-esteem, family concerns, and peer-pressure cause anxiety, and depression.
Hence, the young generation resorts to dangerous activities that cause serious complications. Sadly, everyone dismisses the concern as laziness to move on with lives or plain drama.
The Stigmas of Mental Health
People do not understand what happens with someone if he has mental grievances. They create the stigmas of mental health problems. If somebody is depressed, they think they need a push to move forward and are lonely. They do not care for someone with deteriorating self-consciousness or anxiety. They tag those who suicide, as immature individuals or cowards. Everybody must end this social stigma.
Ending Stigmas
Individuals do not understand that mental health awareness movements are difficult. While others educate societies about the significance of healthy minds. They tell them that it is important to interact with others. People ought to help those who have a hard time coping with anxieties. Mostly, individuals do not know ways to treat someone with mental issues.
Anyone can gradually cope with mental health experiences. Doctors can cure mental illnesses, like physical ones. It takes time to heal, though. Everyone should allow them to recover from mental illnesses and understand them. Hugs, patience, and physical contacts reassure no one must battle the darker sides alone.
Relating Mental Health with Well-being
Mental health is a positive concept. It is related to the emotional and social well-being of communities and individuals. Being mentally healthy or having good mental health is more than the absence of illnesses. It is a state of well-being. The factors that relate mental health to well-being are as follows:
The enjoyment of life
The ability to bounce back, after coping with sadness and stress
Setting and fulfilling goals
Capabilities to maintain and build a relationship with others
Cultural influences
Safe living environments
Education
No violence or discrimination
Employment
Economic resources
A positive sense of belonging
Social support
Social participation
Community connectedness
Activities that embrace and highlight diversity
Sleep affects mental and physical health. However, when people get stressed or busy, then it is the first thing that they trade-in.
Individuals should take out time for things that they enjoy. Balance in life is important. It can make a difference in feelings and thoughts.
Mental health and well-being are closely related. So, everyone must add nutritious food and exercise to daily routines. It can make them feel better.
Someone's connections to others build them up. They make them strong.
If somebody cannot manage thoughts, or wind down, then they might find yoga, relaxation, or writing feelings helpful.
People ought to become a part of groups with common interests, for example, music. Volunteer sporting or local community groups give them a sense of belonging.
Linking Mental Health to Health Aspects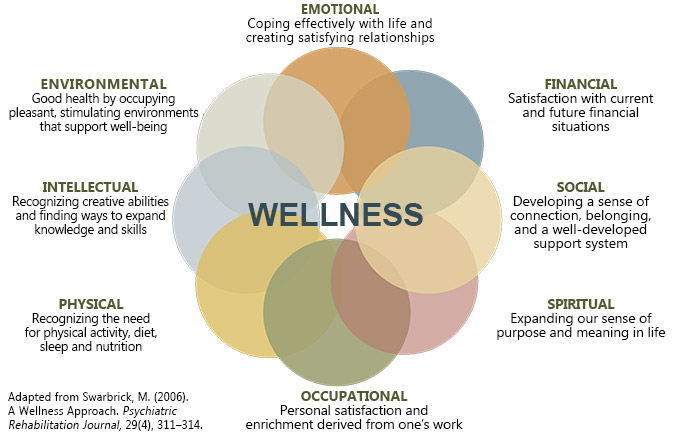 People link mental health to other health aspects, like chronic physical conditions. Hence, this association impacts health-care demands, life-quality, public-funded services, and societies.
The World Health Organization says that health is complete well-being, not the absence of illnesses. Without mental health, health does not exist. Poor mental health risks all areas of health, and vice versa. The social determinants of health impact mental, and other health aspects.
Neglected mental health creates health complications, for instance, heart diseases, weaker immunities, high blood pressure, cholesterol, obesity, and asthma. It causes premature deaths and gastronomical problems.
Individuals with mental issues rarely receive health-care. They are unaware of the symptoms of diseases. For example, no one helps them quit smoking.
For instance:
Therefore, mental health problems are common. However, help is available. Individuals with mental health problems can get better. Many recover completely. These are details about mental health, importance, the link of mental health to well-being, and health aspects.