Reminiscing
Journals were a trend back in the olden days. Me, you, we all kept journals. There was a certain happiness of coming home and writing everything which had happened. And then updating it at night too after a whole day of fun. Journal therapy is seen as a tool to this day to navigate thoughts and behavior.
Journal Therapy
What if I told you journaling isn't only athing of the past? But journal therapy actually is really useful to help navigate your thoughts and ideas. It is also a great way to express how you feel.
Journal therapy is the concept of using journals as a way of awareness. It helps to focus on a person's internal thoughts, feelings and experiences.
It enables the writer to get more emotional and mental clarity as well as validates experiences and gain a better understanding of oneself.
Alongside improving mental health conditions due to conflicts in the mind. Most therapists recommend journal therapy to make it easier for a person to understand their thoughts and feelings more clearly.
They also recommend journaling therapy to gain a better understand of their thought process.This form of therapy gives them a huge chance to grow and become truer to their self and is also a great way to relieve stress.
Journal writing gives you the freedom to express your deep inner thoughts and emotions, making it a great tool for personal growth and development.
How To Start A Therapy Journal
Using a therapy journal is one of the best ways to gather your thoughts for the day and it helps keep track of so many things going on. One can buy a journal solely for this purpose or even make one themselves using different material found at home.
Some of the most basic steps to get into the habit of having a journal in general and for therapy are:
The first and foremost point to remember is to be yourself without censoring anything.
Remember that you're going to be the only one reading it and it's everything you've been keeping inside all day long. Spelling and grammatical errors shouldn't matter in this, it's just important to express yourself freely.
Writing is an expression of your creativity, which is why it is extremely important to be honest and allow yourself to express everything freely.
Keeping your journal in a secure place can be a good thing too so that no one violates your privacy.
There are no rules to journal writing. One can write anything they feel like writing about; this can include talking about their day, what makes them happy or sad, things they are grateful etc.
It is a really good thing to set a certain time aside for your writing. Even if its ten minutes per day for expression is a good time factor. Writing in the morning to set goals for the day is a good thing to work on or reflection in the evening is good too.
Three Ways Journaling Therapy
Most therapists make their patients use journals as a way of self-reflection and understanding and reminding them that this is completely private. Which allow them to be free with what they write without the constant thought of being judged by other people.
On the other hand, many therapists use journaling as a way of communication with their patient. And also to process how and what they feel to make the sessions more smoothly.
Aside from the main factors of journal therapy, which are self expression and navigation of one's thoughts and feelings, writing can also help to keep records for relaxation techniques. It also helps in keeping track of ones symptoms of anxiety, depression and panic attacks.
It also majorly helps in recording the different ways one copes up with these things through relaxation techniques or other ways.
Using a journal will help to remember if that certain technique helped or not, and how one felt before and after it.
Treatment Of Different Illnesses Through Journal Therapy
Therapy through journaling is seen as a great way to help in the cure of many major mental illnesses. Some of them include:
Post Traumatic Stress Disorder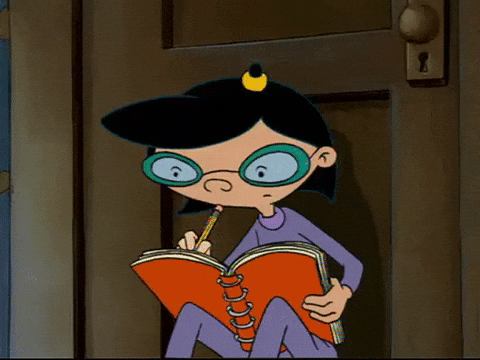 Over the period of time, there have been many researches about how journaling helps with PTSD.
It is very helpful physically as well as psychologically. Physically it helps restore a person's focus as well as reduces bodily stress and tension.
On the other hand, journaling helps psychologically through expressive writing and helps people cope up in a better way.
Journaling therapy also helps tackles symptoms of PTSD such as anxiety or anger. Apart from that traumatic events can also lead to growth in certain situations.
Writing apart from improving symptoms of trauma and helping to cope with them helps to foster growth within a person. And also leads to find meaning in life and bring about positive change.
Anxiety
Journal therapy is a great way to deal with anxiety within a person. For people who struggle with anxiety disorders it is a great way to help clear the mind. Through the process of writing, a person can release the feelings which have been bother them and let them out slowly.
Apart from that, journaling helps a person escape from stressors which impact their daily life as well as letting go of negative feelings. Another important factor that writing therapy helps with is by keeping track of a person's anxiety triggers. It also greatly helps with keeping a track of past progress.
Different Forms Of Journal therapy
Having a journal does not always have to be limited to writing out things you may be feeling or thinking. Journaling can be done in any form a person feels comfortable in. Some of them include:
Photography journal: Journaling in photographic form includes choosing some personal photographs or in general and talking about how these photos make them feel. As well as looking at a photo and speaking/writing about what they would want to say if this place, person or object were present in front of them at that moment.
Written letters: It is always a good idea to have an open conversation with someone about what one is going through and seeking help from it. When it comes to writing letters, it can be to a close friend or family member as well as to someone who's passed away.
Stemmed sentences: This activity can also be done with a therapist or even at home. This includes using an open ended sentence and letting the person complete it to know about their thoughts. Sentences can include things like: Today the one thing I feel most worried about is…… or I have trouble sleeping at night because……
Listed entries: Sometimes a way of expression can be through writing or even making art of a list of things that make a person happy, sad, angry, stressed about etc.
Art journal: A great from of therapy that many therapists recommend is through the expression of art. This includes drawing things that are on a person's mind as well as to express themselves. Art is a great way to get in touch with ones creative self and letting out one's feelings through drawing or sketching etc.
Journal Therapy At Home
Journaling is a great habit almost anyone can get into without seeing a therapist.To keep ones thoughts and feelings in check, this can really help.
The different forms of journaling are really helpful to keep one's creativity in check and aren't limited to a certain skill so people can journal in every way they're comfortable in.
From writing out one's feelings, drawing them or even taking photos, as well as expressing things they're grateful it is an excellent idea to do it and keep ones mental health in check.