Online Classes issues are one of the utmost concerns for students right now. We all know that the world has turned into a global village. It means that the world is like a single community linked by technologies. Human mobility has decreased, you don't always have to visit USA to see your relatives, instead you can facetime them.
When every aspect of life has been affected by technology, how is it possible for the sector of education to not improve or enhance with this advancement?
Digital books, online courses and many things have changed but the traditional system of one to one classroom interaction remains the same.
As we entered into 2020, we all have been caught up in the terrible pandemic. // Online Classes issues
Covid-19 has restricted social interactions and all institutions are shut down. In such times, online classes are seen as a beam of hope to continue the educational activities.
Since our systems are not built such to incorporate online teaching strategies, we are facing a lot of difficulties in trying to adapt to this fairly new methodology. Pakistan's education system is already less flexible. It is difficult for teacher as well as students to acquire this method. A few common problems include:
LACK OF RESOURCES
When i say lack of resources, I refer to that portion of our population which can hardly afford government schools.
The families who struggle hard to get their children enrolled in schools, that are affordable, can not bear the burden of affording expensive gadgets and internet services. Online Classes issues need to be addressed ASAP for a better education.
It is not possible for most parents to buy a fast internet and a costly laptop, alongside paying the fees, and running the household expenses.
On the other hand, many families can not incorporate all of their children to take online classes. They can not buy a gadget for each child. It is also time-consuming for the parents.
If a mother sends four children to school, she has more time on her hands, but if she has to ensure that all of the children attend their 3-4 hours classes at home, that is hectic.
Other than the unavailability of resource, the non-tangible resource, time, is also short.
TECHNICAL ISSUES AND HANDLING PROBLEMS
Many students do not have proper understanding about using the gadgets. They face difficulty in understanding the technical problems they acquire while they attend an online class.
This creates and causes main Online Classes issues.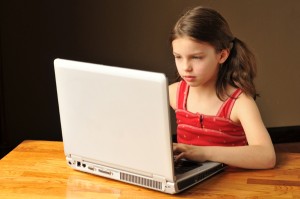 Hence it gets really frustrating to fix the problems at times. Younger ones need adult assistance, which means the parents have to assist them with their class works as well as home works.
The student fails to understand the operations of the educational applications and soft wares and many times the teachers are unfamiliar too.
Since a lot of schools still do not focus on computer education as part of the syllabus, students and teachers have no proper training regarding it. Although some of them have excelled it because of personal learning experiences.
Sometime, the internet connection is simply a headache. The video pauses too much, the live call often disconnects. If the power supply is cut off, which is very common in Pakistan, you lose your connection in a minute.
Not everyone uses a 4G device, so you miss your live lecture. In such cases, recorded lectures are helpful to a greater extent.
LACK OF MOTIVATION AND INCREASED PROCRASTINATION
This the major issue with online classes. Although getting up for college every day might be a struggle, but this is bigger. The main motivation for getting up for your institute might be meeting your friends, which is absent in this case.
Secondly, once you get ready, you set off for college, your bed is no more there in front of your eyes, being that demotivating temptation.
But since most students would find it better to stay in their room for an online class, they feel demotivated in that way too comfy surrounding.
Not only this Online Classes issues also concerns this that it is easier to turn off your mic, and your webcam and sit in your bed after marking the attendance.
This makes you feel even more lazy and there remains no will to take the lecture and make notes.
There is lesser accountability. The teacher won't come on a round and check your notebook so you're not much accountable for making or not making the notes.
For an online course, you have to be your biggest motivator. That classroom environment with a board and teacher and pupils and books is not physically present, though is might be virtually.
Online class can be tiring and exhausting since you have to keep listening to the educator and focusing on the screen for hours, with all your physical and mental energy.
DECREASED STUDENT PARTICIPATION
As mentioned above, the students who feel lazy turn off their webcam and mute their mic. This affects the overall class participation too. It gets difficult to keep the virtual classroom as interactive as a traditional classroom. It is also one of the important online classes challenges
There is a lesser chance to student interaction. It is tougher to discuss the topic with your fellows, which is an important learning strategy for better understanding.
Many students are too uncomfortable on the video, many might have missed chunks of lectures because of weak internet issues.
Many might not be able to fit in because the atmosphere at home is very disturbing for an online class.
These online classes challenges require many factors of thinking to come up with a solution.
STUDENTS CAN NOT PRACTICE
Some subjects like mathematics are already difficult for majority of the students. It gets tougher to understand and clear our concepts through online classes. Students can not easily explain their queries, they can not freely practice.
// online classes issues
Moreover, the classroom(online) time is decreased, that means a greater amount to home assignments. Large number of assignments and deadlines hailing down daily, drains the student and may cause severe anxiety and panic.
It is being observed that many teachers consider that students are way too free at home and burden them with so many submissions. This does not aid in increased practicing, instead triggers anxiety.
There is no check and balance on the fact that are the students doing the homework or classwork? Special attention can not be paid to the silent students who barely ask questions but stay confused.
Fair cross questioning and enthusiastic responses are hardly observed.
We might say that this methodology is fairly new for the students and teachers alike. We might take time to adapt to this strategy.
Students will fit in and teachers will adjust. We will learn with time. All of this is true, but do we have the alternatives for those who can not afford the luxury of online class?
Are we ready to figure out a solution for them?
Online Classes issues //