If you haven't been living under a rock these past few months you would probably know about Gen Z taking over the internet by the storm roasting every generation from Boomers to Millennial's. However, to completely understand what's going on, its important to know how the generations have been divided over the years.
Types of Existing Generations, Explained:
As of right now, this is how the generations are divided:
Baby Boomers: Boomers were born between 1944 and 1964. They are currently 56-76 years old.
Gen X: Gen X was born between 1965 – 1979 and is currently 41-55 years old.
Gen Y / Millennials: Millennials were born between 1980-1994 and are 26-40 years old
Gen Z: This is the newest generation born between 1995-2015 and they are 5-25 years. Most of us belong to this generation. To read more about the division of generations:
Why is the oldest generation called 'Baby Boomer'?
After World War II, there was newfound prosperity, after years of warfare people were finally able to build families and live a normal life. In southeast Asia at that time, Partition had just taken place, people started moving to the newfound 'Pakistan' and started their new life. During that time, there were a lot of babies being born or so-known as 'baby boom'. Hence the name "Baby Boomers".
Here's How Boomers and Gen Z handle things differently:
Technology:
Boomers have seen it all, both the eras with and without advanced technology. Although boomers did have access to technology when they were much older, Gen Z are the ones who use it more often than boomers and find technology rather easy to operate.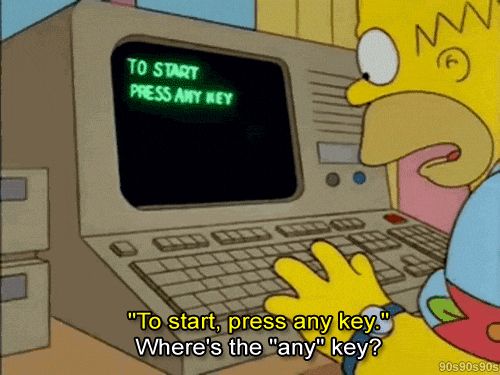 This might be because Gen Z has seen technology when they were quite young. They've had access to it when they were at an impressionable age and over time they learned even more.
Gen Z sees technology as a source of education, communication and entertainment. It is seen that Gen Z get things (banking, shopping etc.) done with the help of technology. Boomers, however, like to get things done the old fashioned way.
Social Issues
Its no secret that when it comes to social issues, Gen Z is the generation that will be the most well informed . They might afraid to call in for a doctors appointment but they are not afraid to raise their voice against the injustices in the world no matter where it is. While boomers are quite strict about their opinions, Gen Z'ers have no problem changing opinions as soon as they get more informed on the said subject.
Gen Z has managed to bring about significant amount of change over the course of last few months. May it be calling people out on their atrocities or raising campaigns against the unjust killing of black people.
Many have organised petitions and charities online to help out those in need. Many Gen Z'ers are also trying to educate the boomers about the whys and why nots of the things going on in the world.
Mental Health
The concept Mental Health has been made more socially acceptable in the past few years. Before that, people suffering from it were either made fun of, or didn't even realize they had it. Most Boomers usually don't understand how serious this issue is and consider it a weakness.
We cant really blame them for it because that's the idea they have grown up with. They don't believe in it until its them or a loved one who's been through it. Gen Z on the other hand, is more familiarized with the concept of Mental Health being a social issue.