Your honourable Ammi Jan must have her very own tagline. But all desi mothers have some of these sentences in common. Every brown kid has heard it and sometimes faced it. You can surely relate to all of these! We name them desi mom dialogues.
IS GHAR MEIN KISI KO MERA KHAYAL NAHI HAI
Whenever you offer her some help, she is not ready to accept. But the moment you leave, "Is ghar mein tou koi meri madad nahi karta"…
But mom, you said you don't need it…
ANKHEIN HAIN YA BUTTON?
This is every brown child's problem. We can never find our stuff ourselves, but how can our mothers spot it in a second? I mean, I have looked for it under the bed too and I couldn't find it. But you did the moment you entered the room. Unbelievable!
YE DIN DEKHNE SE PEHLY MEIN MAAR KYUN NAHI GAI?
Oh, oh this hurts… mom! I don't drink, or gamble, or party… neither do I smoke.
Bs raat mein late sona aur mobile use karna aulaad ko itna bura bana deti hai! Moms are really conscious about their khandaani image, and their children are the ones who maintain it I guess.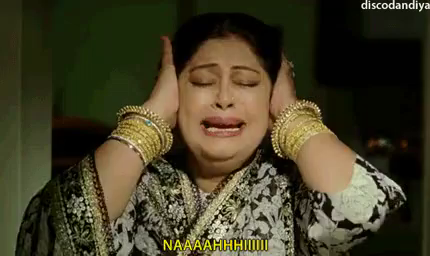 AIK ZOUR KA THAPPAR
Are you even pakistani if your ammi didn't yell at you,"aik zor ka thappad padega na aqal thikana ajaeygi"? The ultimate solution is that zordar slap which makes you cry, magr thappad nahi padega tou aulaad kesy sudhregi? This is the most known desi mom dialogue for sure.
HAMARY ZAMANY MEI TOH NAHI HOTA THA..
So ammi will always try to rationalize and prove your actions unnecessary because 'unky zamany mei nahi hota tha!' Mom, we are moving ahead, the world is evolving, aap ka zamana bhi ab badal gaya hai, mujy bahir jany den na please!!!
"Yaar" PROVOKES THE ANGER IN HER
Don't even try to make this mistake.. orelse be ready for the consequences. At Least the 90's kids still get scolded on saying "yar" when sitting with adults… lekin yar, bahut aadat ho gayi hai…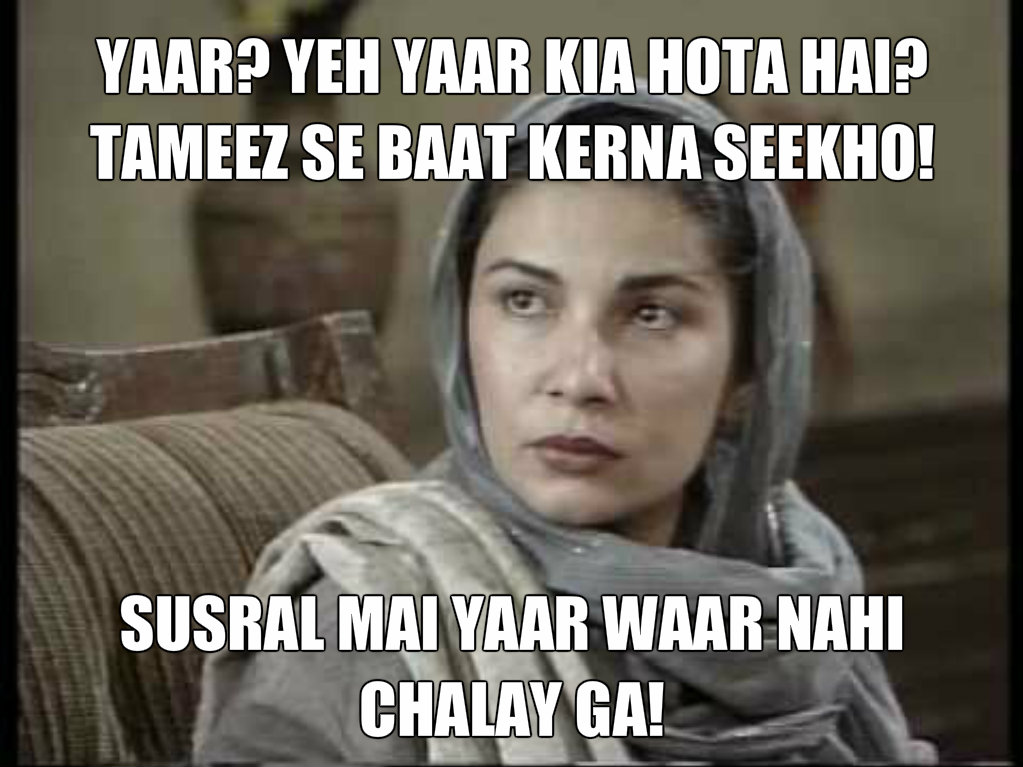 AAG LAGA DUNGI IS PHONE KO
All-day, every day! Ammi wants to burn my phone straight away! She thinks the root cause of all the laziness, procrastination and destruction is the damn phone. Sorry mom, you may be right but we got to attend our online classes too!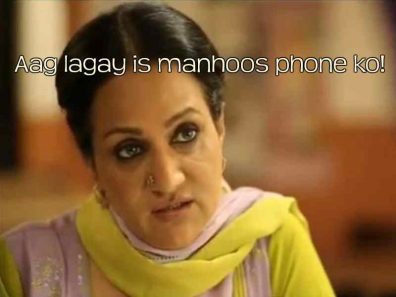 KIA KAHA? AIK DFA PHIR SY BOLO?
Ever said something wrong accidentally? And your mom hits you up with this iconic sentence,"kia kaha, zara phir sy kehna?" I'm sorry mom, meri achi baatein bh sunlya kryn, ap sirf wohi baatein kiun pakarti hain jo slip of the tounge hoti hain….
MARJAUNGI NA, PHR QADAR AYEGI!
Desi mom taunting us with emotionally blackmailing sentences! whenever you won't listen to her, she'll use this sentence. Afterall, she knows you love her the most!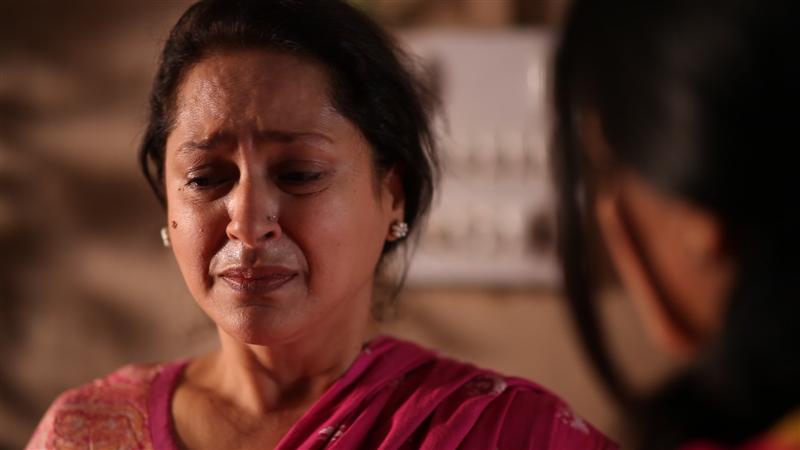 MERA DUPATTA KAHAN HAI? MEI DAHI LENY JARHI HUN
The best and most impressive and effective tactic to make you bring dhanya, pudina and dahi for the twentieth time…."metra dupatta do mein khud leaungi" okay mom, relax.. i'm going.
Many more savage sentences are heard by us every day. No matter how much our mom scolds us and taunts us, she is still our hero every day.
Shout-out to all the amazing and cool moms. You are the real MVPS.
Ayesha Anwar
// 10 desi mom dialogues all of us have heard